Webmaster Academy Teaches Website Owners Useful Tips
Well, its time for the next post....
Today, I would like to share my experience and what I have learned through
Webmaster Academy
.
Webmaster Academy is been launched last week the search engine giant Google.
The course suggests the users on how to create a website and to consider their visitor needs through Google Guidelines & webmaster tips.
It starts with the website creation. It has 3 considerations to consider i.e., website name, registrar & hosting provider.
Domain Name
Choosing the domain name matters a lot to the business. A domain name must be easy to remember, short & easy to convert for future extension. Choosing the domain name to this site took me around 7 months. As I'm a Internet marketer I used to came across many websites and I'm familiar with my Industry I just landed at
www.SEOSMartadvisor.com
. I planned to highlight my domain's concept in the name itself its should be an SEO and social media(SM) related & its my personal website thus added advisor. So something easy, short and portable.
Registrar & Host Provider
After selecting the best website name it should be registered with a registrar. Most host provider has included the registrar process for domain names.
Godaddy, bigrock are some of them. While selecting host provider you have to pay them, based on the package you choose, for server space where you are allowed to store your server files of your domain. Now, your domain is ready.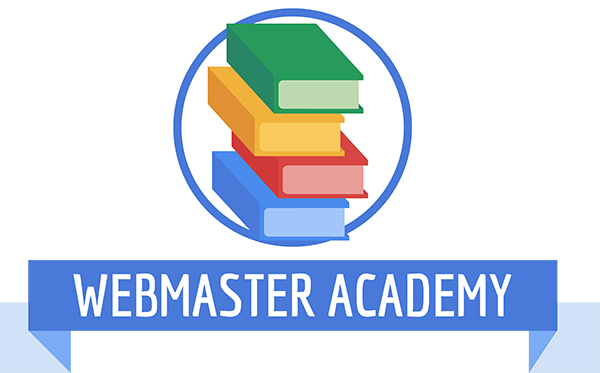 Google Webmaster Academy Logo
Content
Then, your website would be filled with related pages and content. Google suggests the website owners on how to make content for your website viewers.
Google Guidelines
Google shares few of their guidelines related to creating a website in the Webmaster Academy and shared the link to Guidelines. Website creator & the website owner must aware of the Guidelines to create the website this will increase the website visibility in search engine.
Google Webmaster
Then, it instructs the owners to register for the webmaster tools, which then helps the webmasters to know about the website issues in their account through messages in their inbox.
In between the classes, shared useful tools, tips & quiz's about the classes. Thus makes the session interactive and useful.
That's it for this week... See you next week...